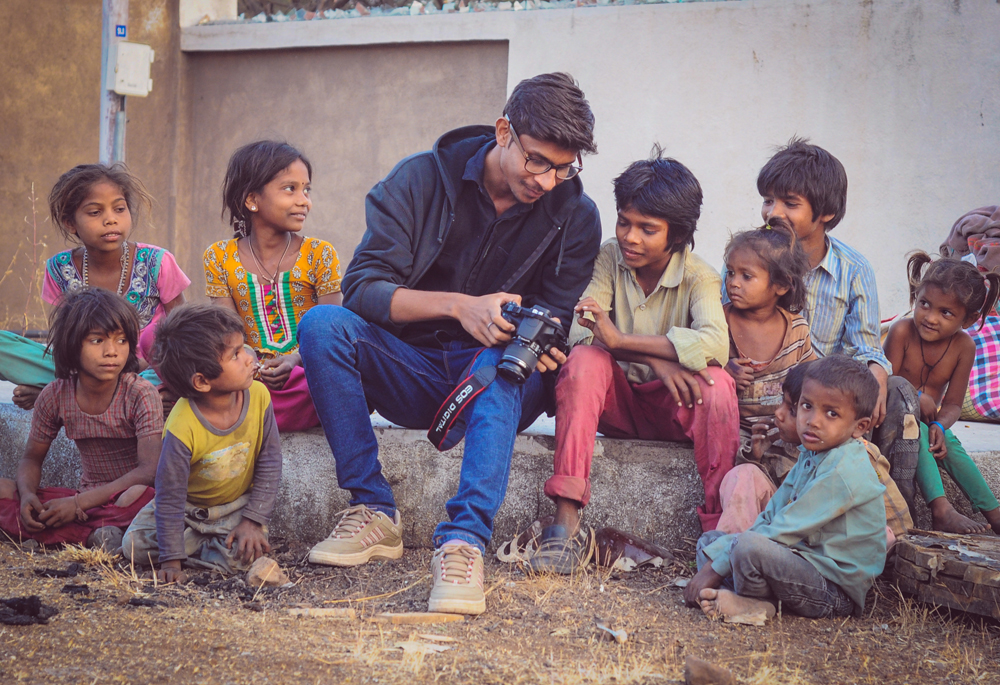 Navjyot Vyas (a photographer)
Navjyot Vyas was born in 1994, in Gujarat in India. He studied at Alpha High school in Junagadh. He graduated in English and Comparative Literary Studies from the Saurashtra University Rajkot (BA). During his studies, he started to dedicate himself to photography at Om Multi Vision Keshod. His photography role model is Jignasa Jadwani. Navjyot Vyas greatly appreciates the designer Dharmesh Vyas for his ongoing support and inspiration. Navjyot Vyas enjoys cricket and plays in his free time. According to Navjyot, the most important elements in photography are feelings and emotions which can bring an important message to people. So, it is not only the photographer´s depth of field that creates the photography strong, it should also touch your heart.
---
Hello Navii, you are an interesting Indian photographer. How long have you been dedicated to photography?
Hello, first of all, I am really grateful for your appreciation. As a young Indian photographer, acknowledgment by people like you is nothing less than a miracle. Photography is a childhood hobby that has turned in to a profession. I started my career as a photographer in 2011 and now I am a full time wedding photographer. In the early days, I just shot for passion, but now it has become both my passion and my profession.
What is your favourite subject for your photography? Is it people?
Yes, I can say it is people as I am a wedding photographer and in Indian weddings, people matter the most. In our wedding ceremonies, we are surrounded with people, so most of my photos are built on the heart and mind. Also, I love to shoot on the streets. Street photography is one of my favourites. When I find that I have free time, I just put my camera on my shoulder and go for it.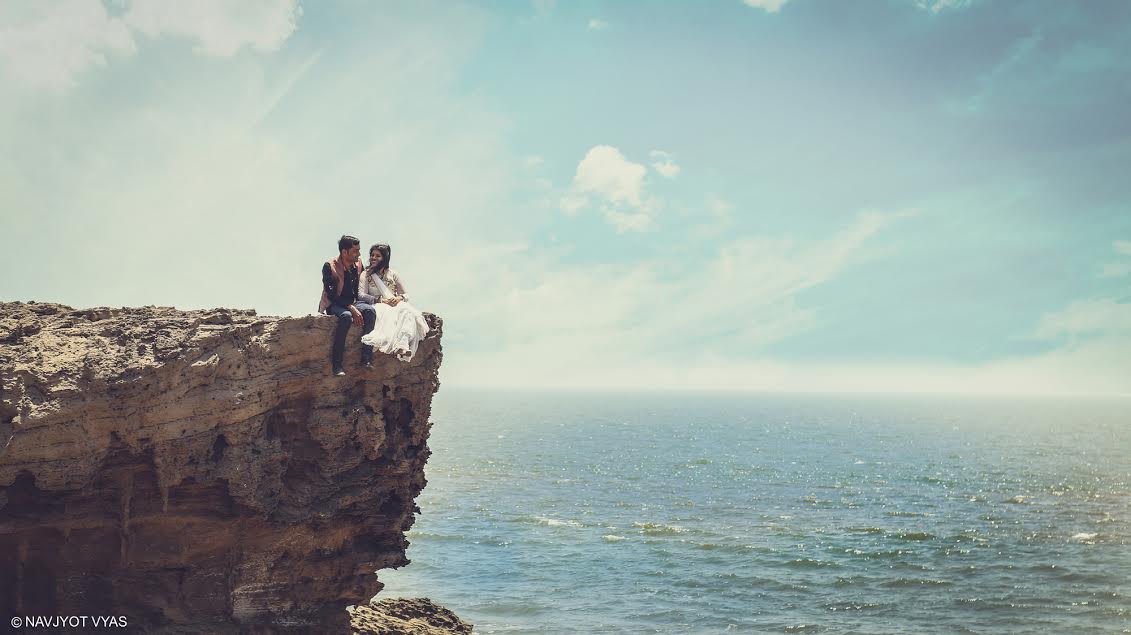 You are from the Gujarat region. What is typical for this area?
Gujarat is the seventh largest state in India, in terms of population. It got its name from the language 'Gujarati', which we speak. Gandhinagar is the capital of Gujarat. As Mahatma Gandhi is from Gujarat, the city has a special place in India's heart. Sasan Gir is my favourite place in Gujarat, as this is the only place we can find the Asiatic lion in Asia. We are world famous for our own festival 'Navratri', which we celebrate for nine days. We are such foodies here too, "Gujarati Thali" is also world famous.
Many people are celebrating the festival of lights (Diwali) in India. Can you tell me more about this celebration? What does it mean for Hindu people?
Diwali is the biggest festival of the year for us. Over the year, we celebrate many festivals, but Diwali is the biggest. The roots of this festival are derived from Ramayana. We celebrate it as the time that Rama came back to Ayodhya after defeating Ravana. It is the victory of 'Dharma' over 'Adharma'. We light Diyas (candles), as we believe that from these lights, ignorance and evil goes from society and are replaced by knowledge, peace and happiness. We distribute sweets as the symbols of happiness and wish each other 'Happy Diwali'. To welcome the Goddess of wealth we put 'Rangoli' on our doorstep and to celebrate the victory of Rama.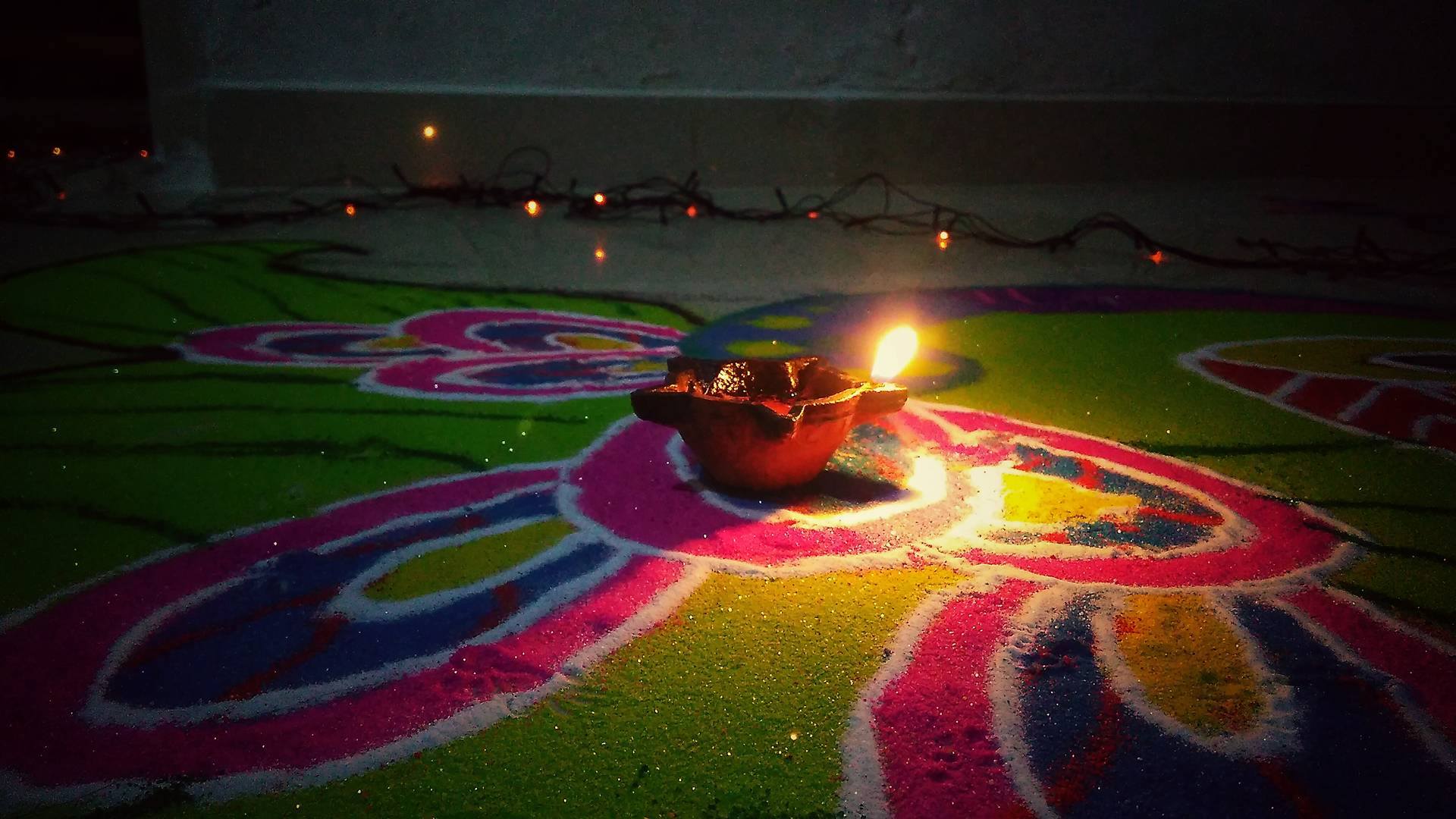 Is Diwali the biggest festival in India? What are the other main festivals in India?
Yes, as I mentioned earlier, it is the biggest festival of India. During Diwali we celebrate Holi, Rakshabandhan, and Navratri. Holi is the festival of colour. We burn our evils and bad thoughts during this festival. Rakshabandhan celebrates the love between brother and sister. Sisters tie the 'Rakhi' on the wrists of their brother. Navratri is the longest festival in the world, as we celebrate it for nine days. People perform a dance called 'Garba'. So, we Indians are festival lovers.
The Diwali festival is also very important for Jains, Sikhs and Buddhists. Is it the festival moment which connects more people and religions together?
As I described earlier, Diwali is the biggest festival in India and crosses the boundaries between religions.  Diwali unites us, not only Hindus but Sikhs, Jains, Buddhists and even the Muslim community also celebrate Diwali. The Light of Diwali fires the lamp of knowledge and equality in all of us and unites us.
´For example, here you can see Mahant Swami, the spiritual guru of Swaminarayan Sampraday of India. It is the one of the biggest sampraday in India. Mahant Swami is the sixth spiritual leader of Swaminarayan Sampraday. In this picture, he is doing the prayer of Swaminarayan Bhagvan at Junagadh temple. I consider myself lucky enough that I got the chance to shoot this image.´
Navii, tell more about your life in India, particularly in the region of Gujarat. What do you like about living here?
As I was born in Gujarat, naturally I really like to live here. The culture, heritage, my work, the Asiatic lion and the Somnath Temple, which are known around the world, all belong to my Gujarat. We Gujaratis are fun loving people. We believe in the present. We want to live life in the moment. I am enjoying my life and work here.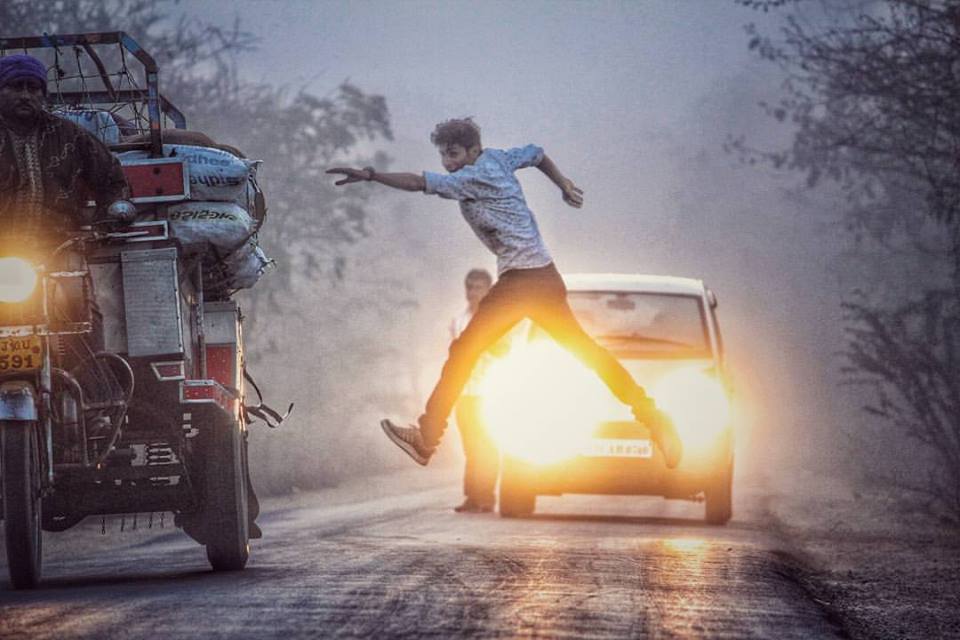 Are there any drawbacks? If you could change something in Gujarat, what would it be?
Gujarat is my homeland and so, I love my homeland. There are so many things that I am fond of in Gujarat. We are going through a state of development. Gujarat is the fastest growing state in India, and one drawback that I want to change is the system. Corruption is the biggest drawback of my state that I would change if I had chance.
Navii, you have number of powerful photos? Could you tell me more, for example, about the photo called ´Little Star´? Where was this photo taken?
As I said, in my free time I just go outside and shoot as many photos as I can. I just want to showcase the beauty around me. I love to frame the smiles, the scenery etc. 'Little Star' is one of them. Children are the most innocent creation of god. In this picture I just wanted to reflect the innocence of this child. With this picture I want to convey the message of innocence to the world. I shot this at a beauty shop and the name of the child is Monil. He was just tired and wanted to sleep and sleep on the floor.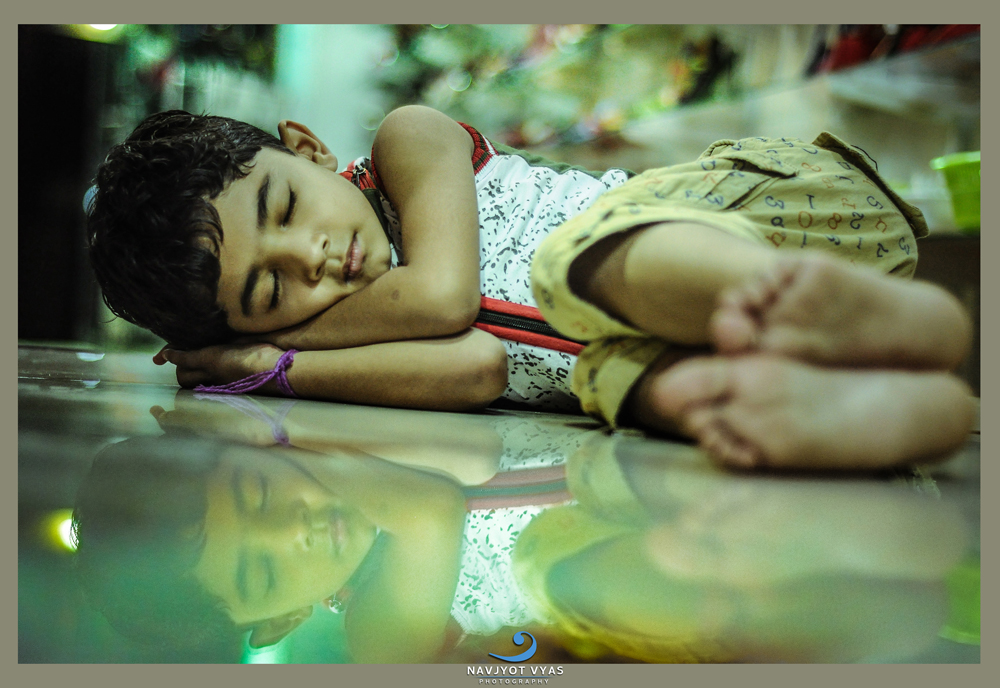 How is it to be a young photographer in India?
As photography is the creative field, if you have talent you can create your own field anywhere in the world. Early in my life, I found I had an interest in photography. First I joined 'Om Multi Vision' in my town, Keshod, as a photographer. Then I found my life. Wedding photography is my love and profession and it is nice to be a young photographer, in India especially in wedding photography. People believe in you, as you are young, they think you can use technology better in this field.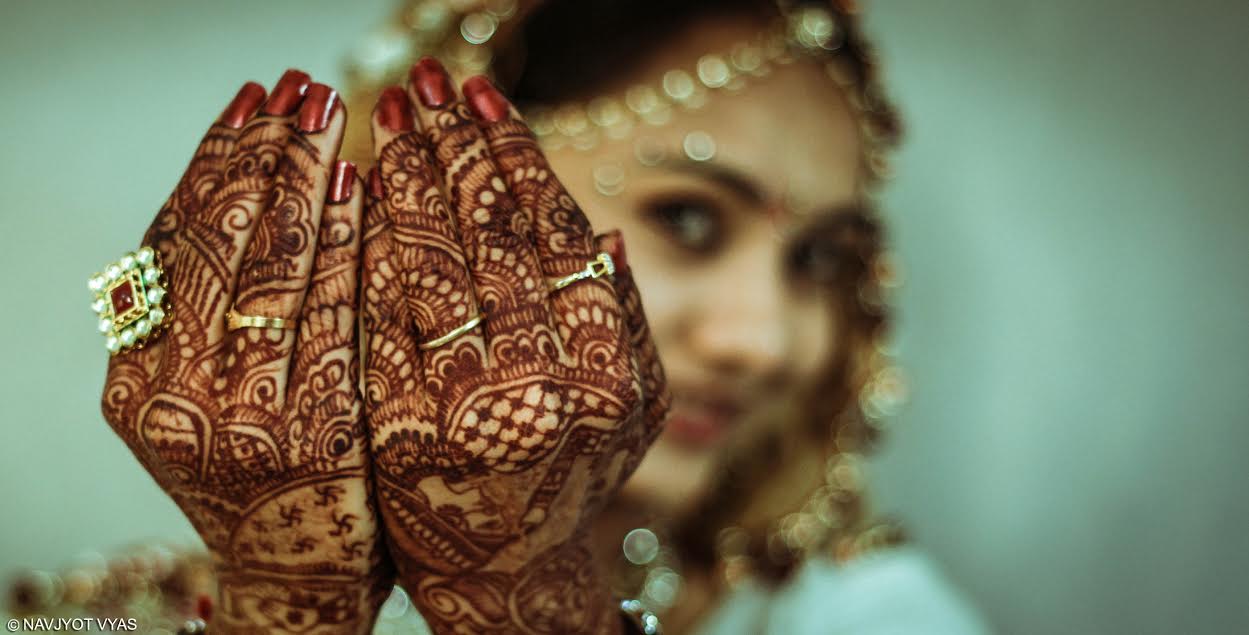 Do you think that there are many professional opportunities for photographers in India or not?
Yes, India is full of opportunity. I can find many professional opportunities here. As I said photography is a creative field where you can create opportunities through your own creativity, but I also want to explore the world for my new inspiration. I want to showcase world with my images.
What would you like to focus in photography in the future?
These days, I am working as a wedding photographer, so right now my focus is on new creativity in wedding photos. I also like street photography and I want to learn about the world through my camera. I view the world as my street.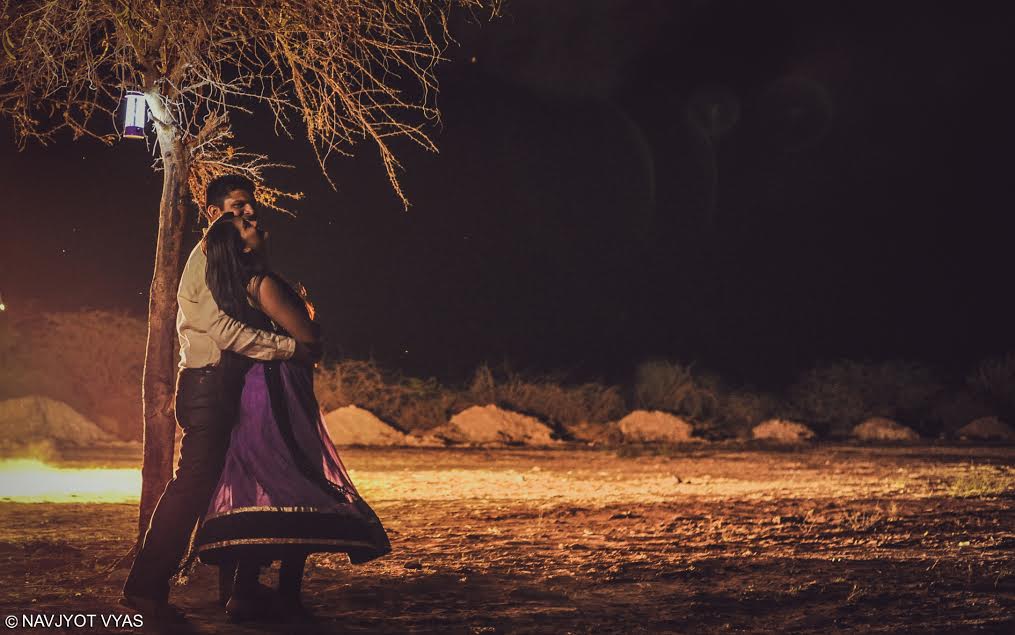 Thank you very much for interview and I wish you all the best!
The pleasure is all mine, thanks to you for recognising my talent and giving me this opportunity.
---
Editorial note: If you want to see more photos of Navjyot Vyas, visit Navjyot´s profile on National Geographic or visit the website of Om Multi Vision.