Uruguay is a small country wedged between the vast territories of Argentina and Brazil, lapped on one side by the waters of the Atlantic Ocean. The Uruguayans had to battle hard for their independence at the time of colonialism, when both Portugal and Spain competed for domination of its territory. A number of years have passed since independence and Uruguay has since become a unique country, distinct from others in Latin America. But what actually makes Uruguay, Uruguay?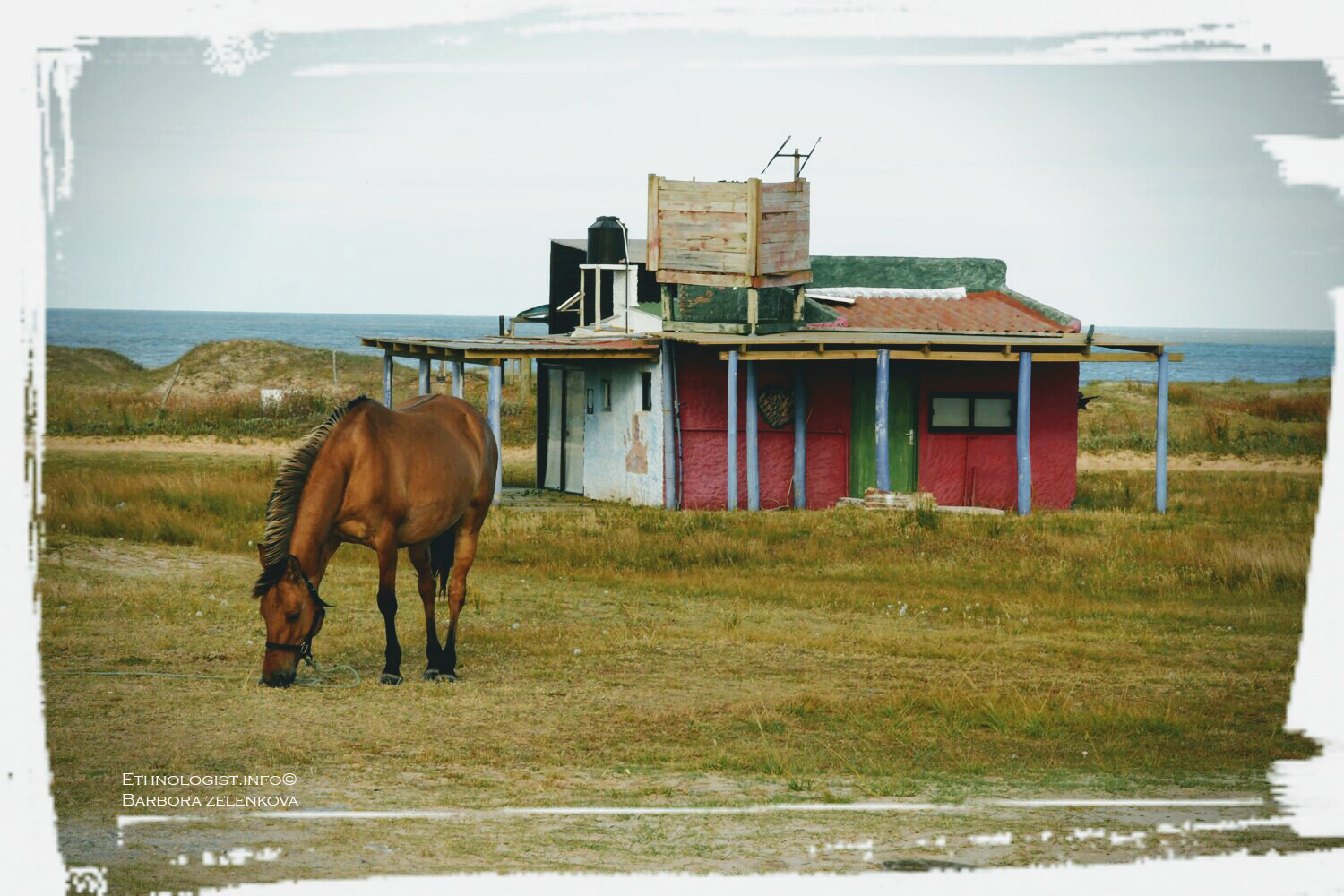 ---
1. Yerba Mate
---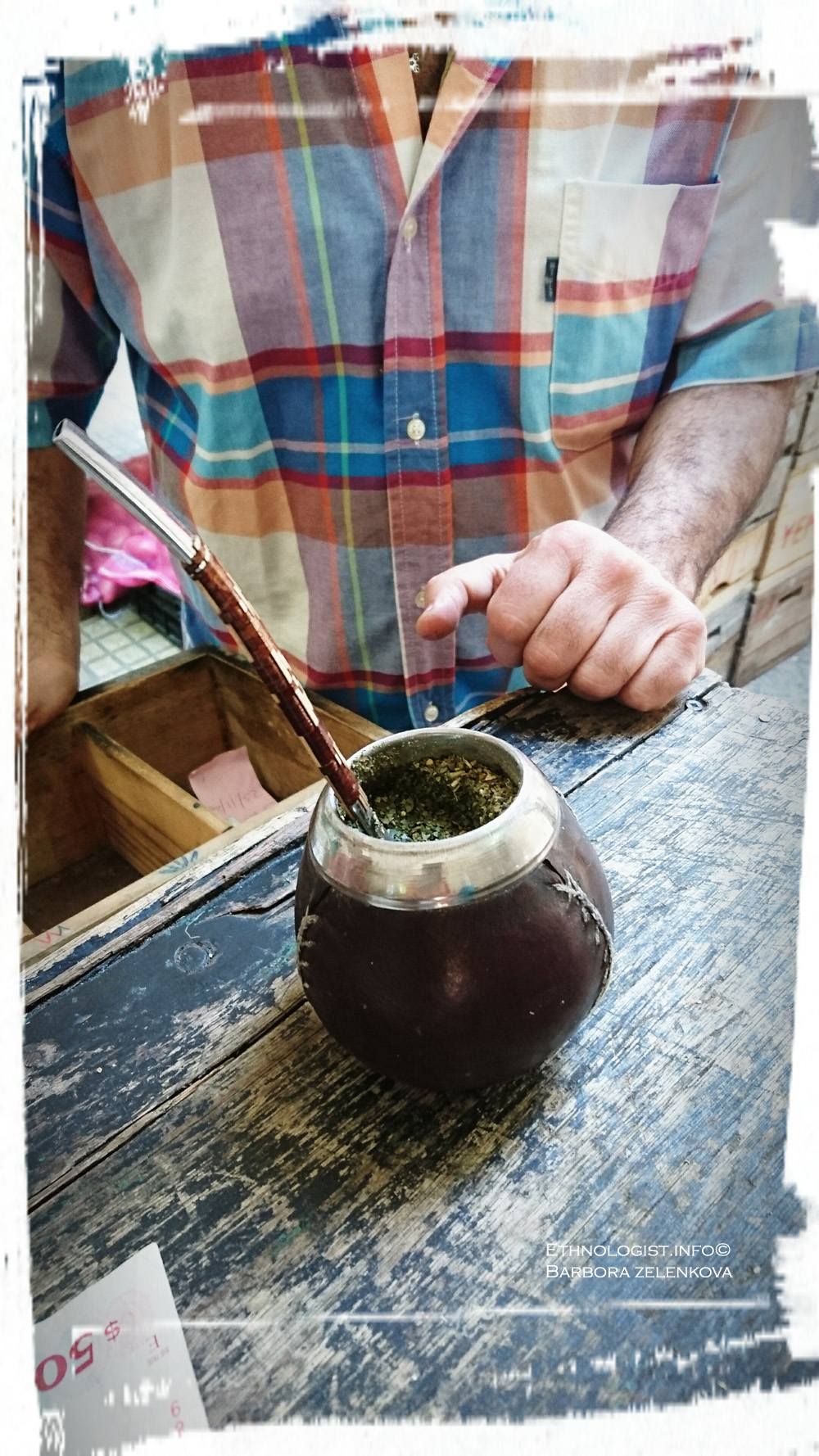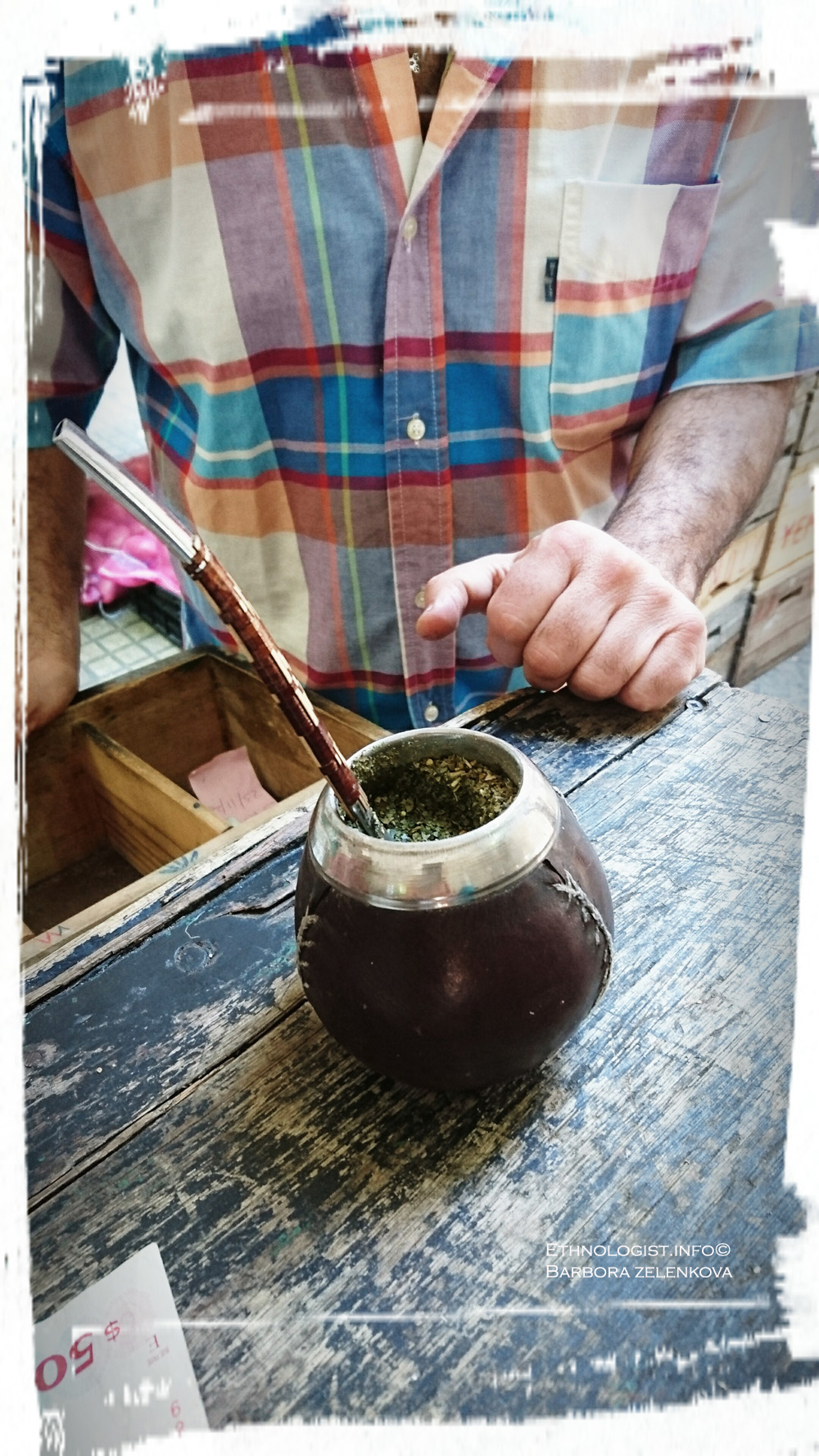 During my travels from Montevideo to the southwestern city of Uruguay, Colonia del Sacramento, I heard that the average Uruguayan consumes 6 kilograms of mate tea a year. I could not believe it at first, so I was even more surprised when I found out from the Uruguayan press that it is actually 10 kilograms per person per a year. Then I realized that I had seen many Uruguayans drinking mate in the streets, clasping the traditional cups with their special straw called ´bombilla´.
Yerba mate is the national drink of Uruguay and the country is the world's largest consumer. The Uruguayan drinks yerba mate at the bus stop in the morning, at work, while driving their car or motorbike, or alone on the beach watching the sun going down. An important part of this daily ritual is the thermos of hot water, which the well-equipped Uruguayan uses to refill his 'small miracle'.
Yerba mate is such a popular drink that the most widely watched Uruguayan TV channels are broadcasting mate ads in primetime, after the news from home and around the world. These spots show a satisfied family sitting around the table with cups full of mate. So, if there is something that unambiguously characterizes Uruguay and Uruguayans, it is yerba mate.
---
2. Tango
---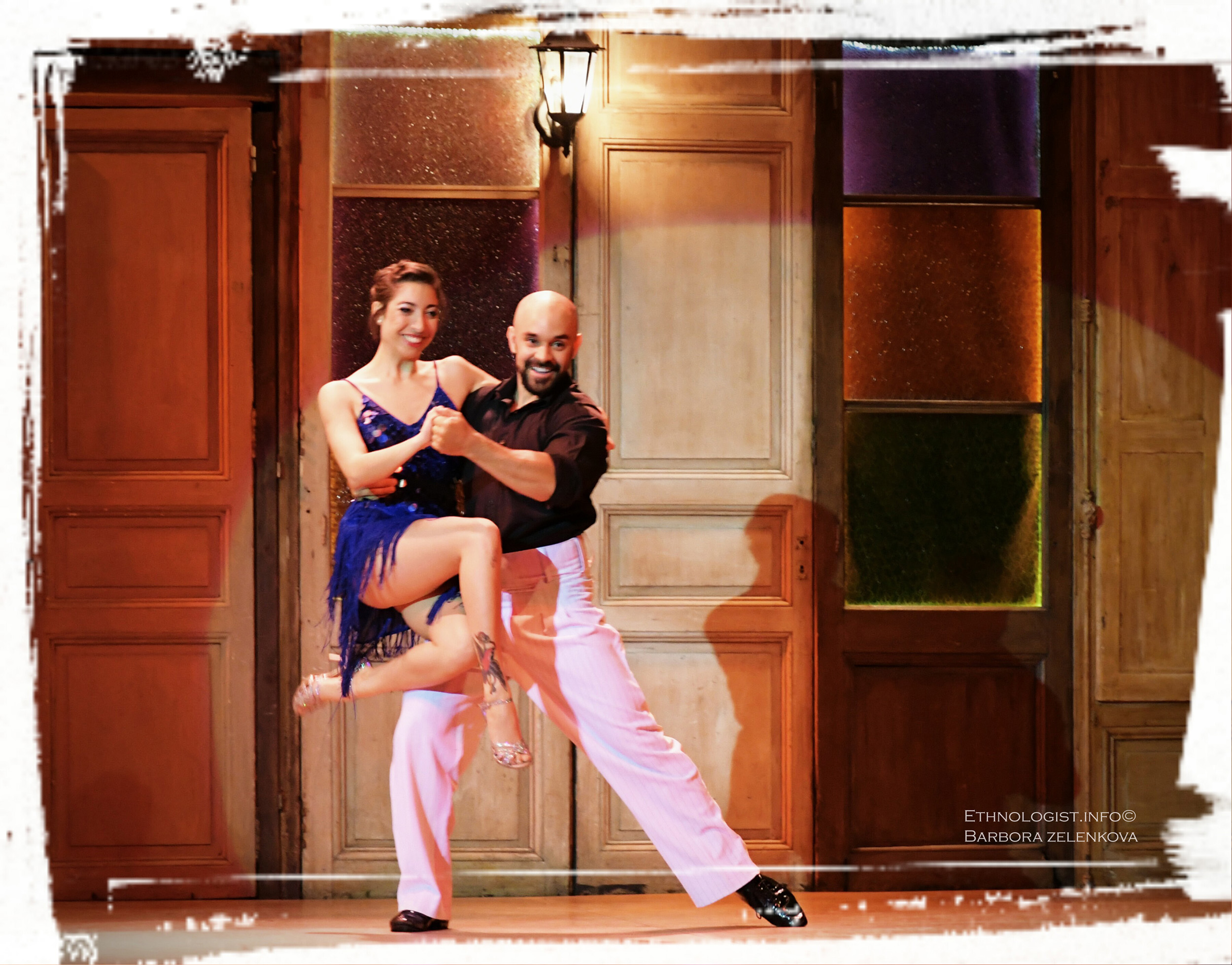 It is not well-known that tango was created in two neighbouring Latin American ports: Argentina's Buenos Aires and Uruguay's Montevideo. Tango is an integral part of Uruguayan culture and originated from a unique synthesis of the folk music of Spanish and Italian immigrants and African rhythms brought to South America by black slaves. As one of the possible origins of the word tango (meaning 'gathering slaves') suggests, it was recognized as entertainment for the lower social class and originally was danced only by men.1.BURFORD, T.: Uruguay. Brand, Chalfont St Peter, 2014, p. 28. But the time when tango was considered vulgar entertainment for people living in the ports has long passed and in September 2009, tango was added to UNESCO's List of Intangible Cultural Heritage.
---
3. Candombe
---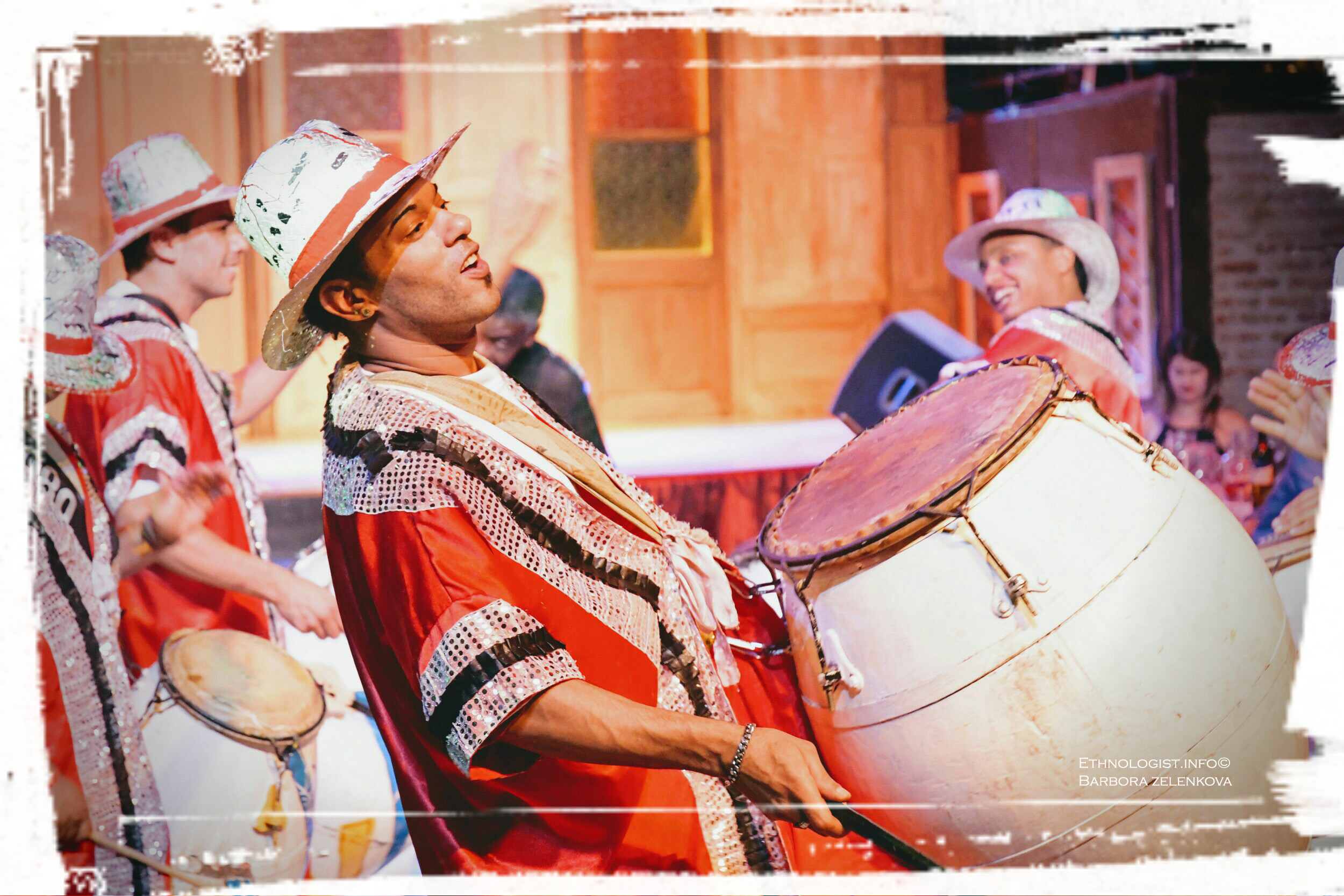 In 2009, Uruguayan candombe music and dance was included along with tango on the UNESCO intangible cultural heritage list, as a feature that is unique to the country. Candombe originates from the immigration of a number of people of African descent to Uruguay at the beginning of the 19th century. These newcomers regularly gathered around fires in the evenings, accompanied by the rhythms of their drums. The drumming of the candombe developed over time and in 1870 officially became part of the Montevideo carnival procession.2.BURFORD, 2014, pp. 28-29. You can learn more about the history of candombe and carnival at the Museo del Carnaval in Montevideo.
---
4. Rotisería
---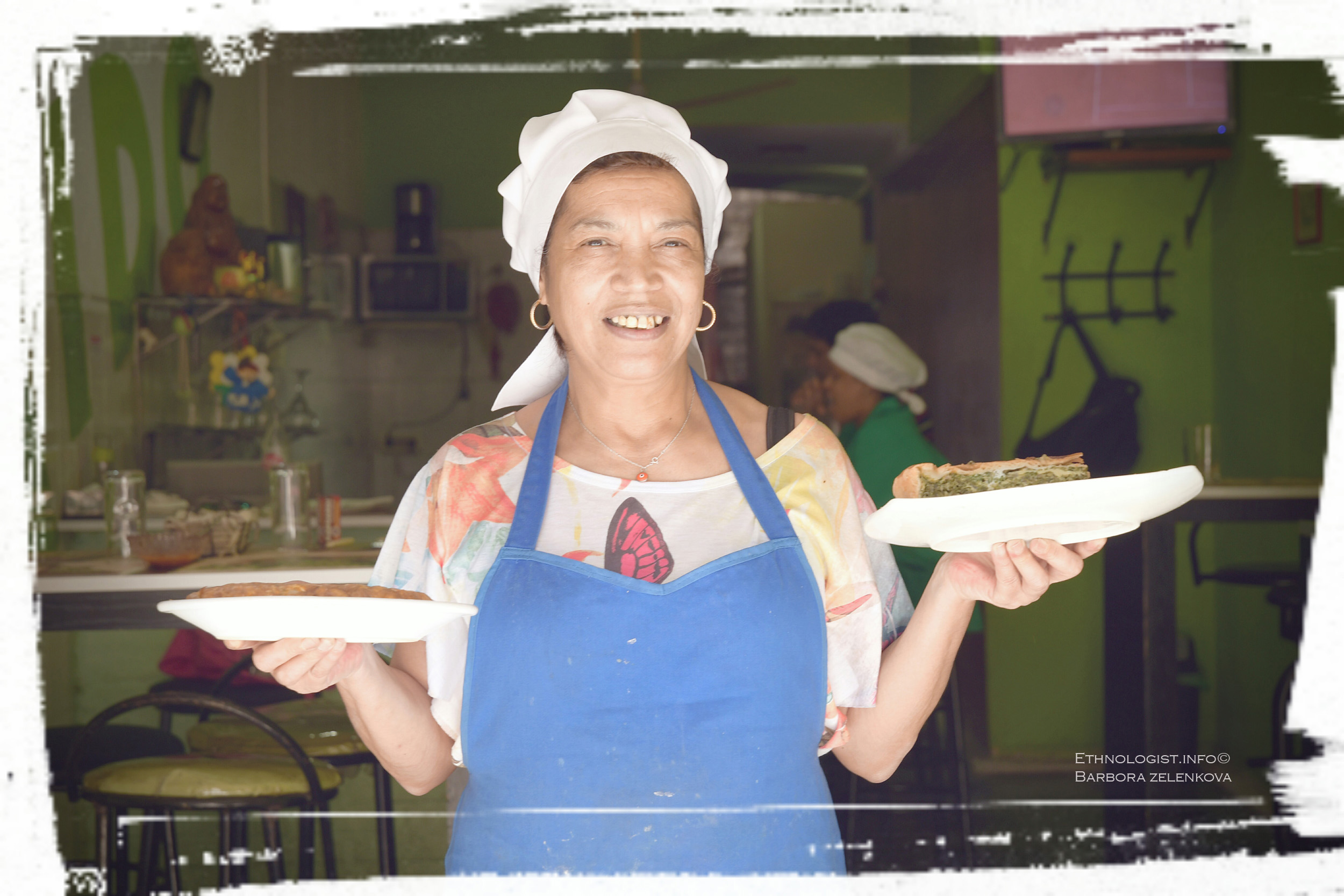 Rotiserías are restaurants where you can find a variety of Uruguayan traditional dishes, including torta de papas, pasqualina and torta de espinaca. Uruguayans often go to the rotisería during their lunch break to chat about their day with others. Although Uruguayans consume a huge amount of meat and the quality of Uruguayan beef is well-known all over the world, the vegan lifestyle is increasingly being promoted. So in the rotisería you can taste traditional empanadas with meat or with vegetables – for vegan empanadas you can go to La Molienda in Montevideo.
---
5. Endless pastures and animal husbandry
---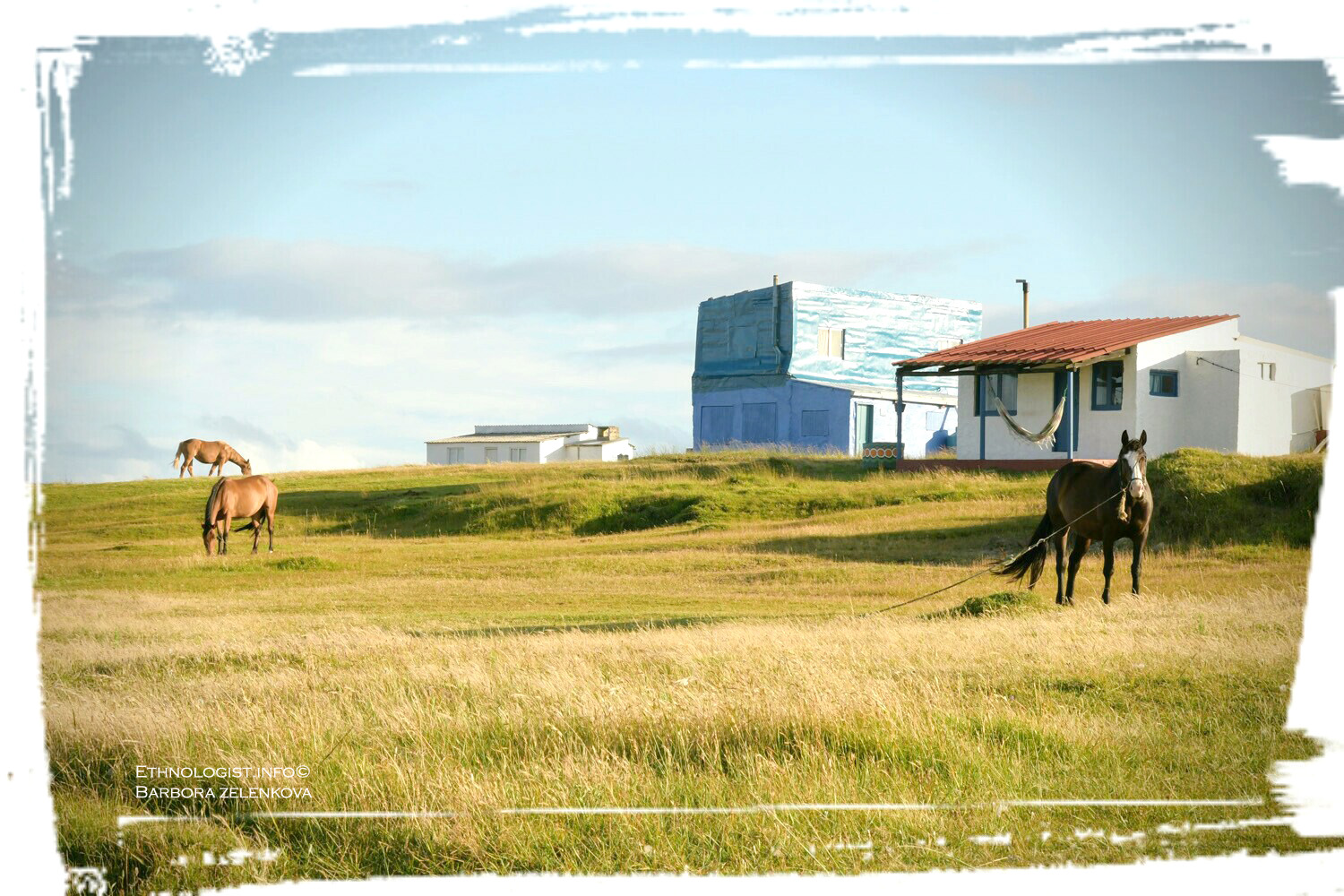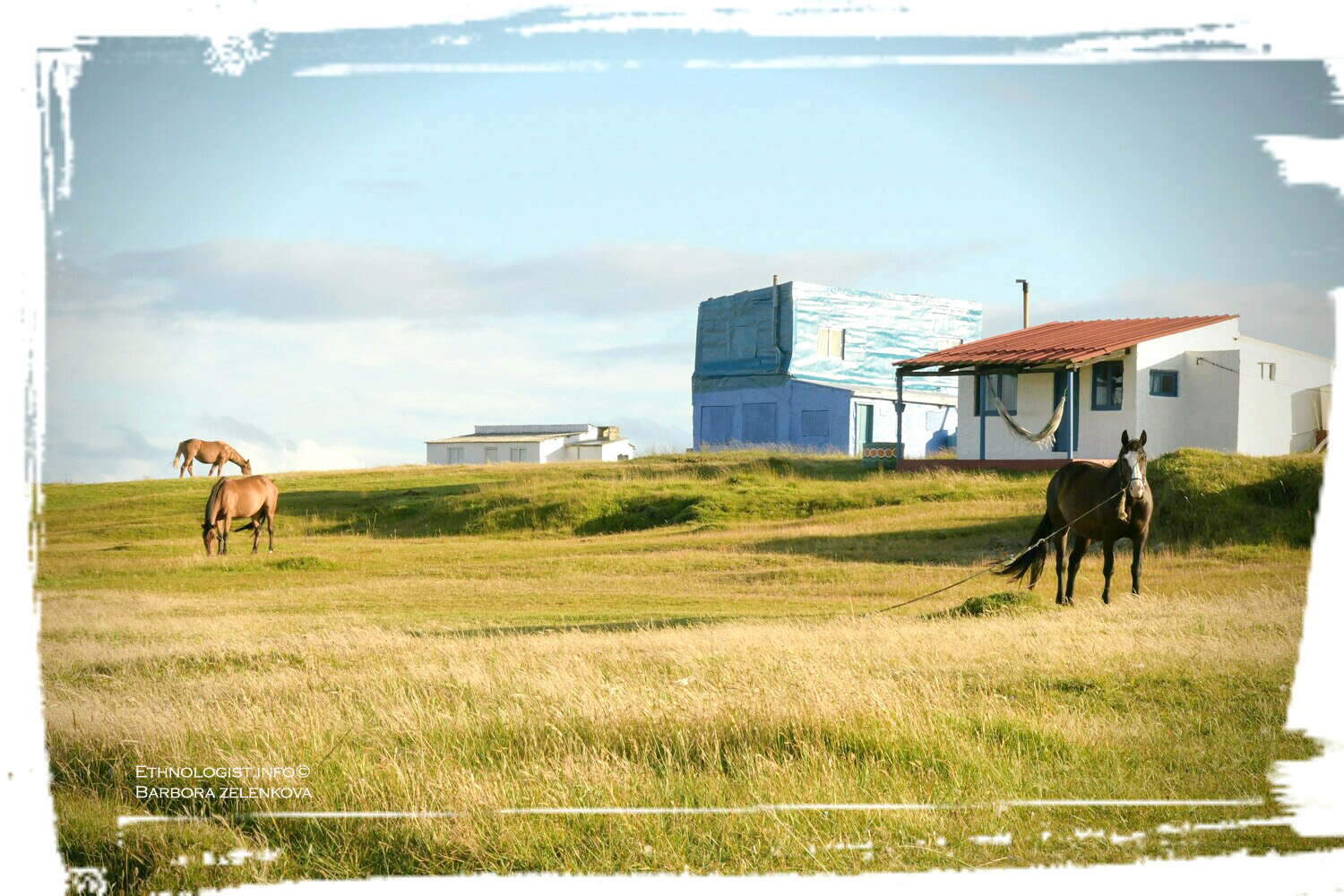 According to historians, cows and horses outstripped man in the settlement of Uruguay. This is not hard to believe when one sees the Uruguayan countryside. The interior of Uruguay is largely uninhabited and there are considerably more cows and horses than humans, grazing the seemingly endless pastures: in fact, cattle outnumber people in Uruguay by four times. The economic prosperity of the country is dependent on cows, bulls and sheep, and on the export of beef, leather and wool3.In 2012 Uruguay was named the world's second largest exporter of wool by the Guardian newspaper. See: Skills and scale: tomorrow´s sustainable agriculture rests with small producers. (Available URL: 19. 9. 2017; 0: 20). The Uruguayan countryside is also associated with the culture of gauchos (skilled horsemen), who are considered a symbol of the country.
---
6. Patriotism and tolerance
---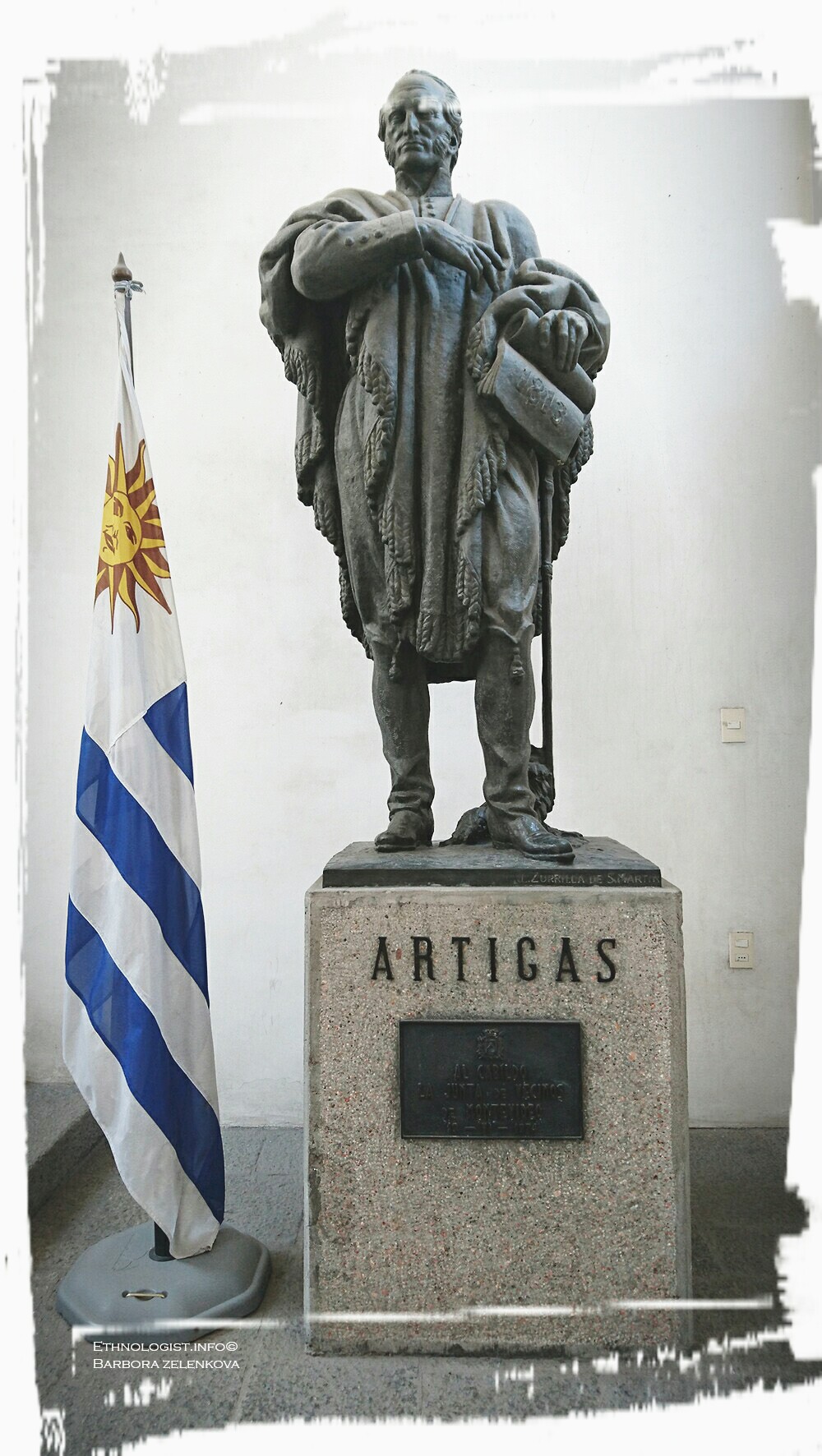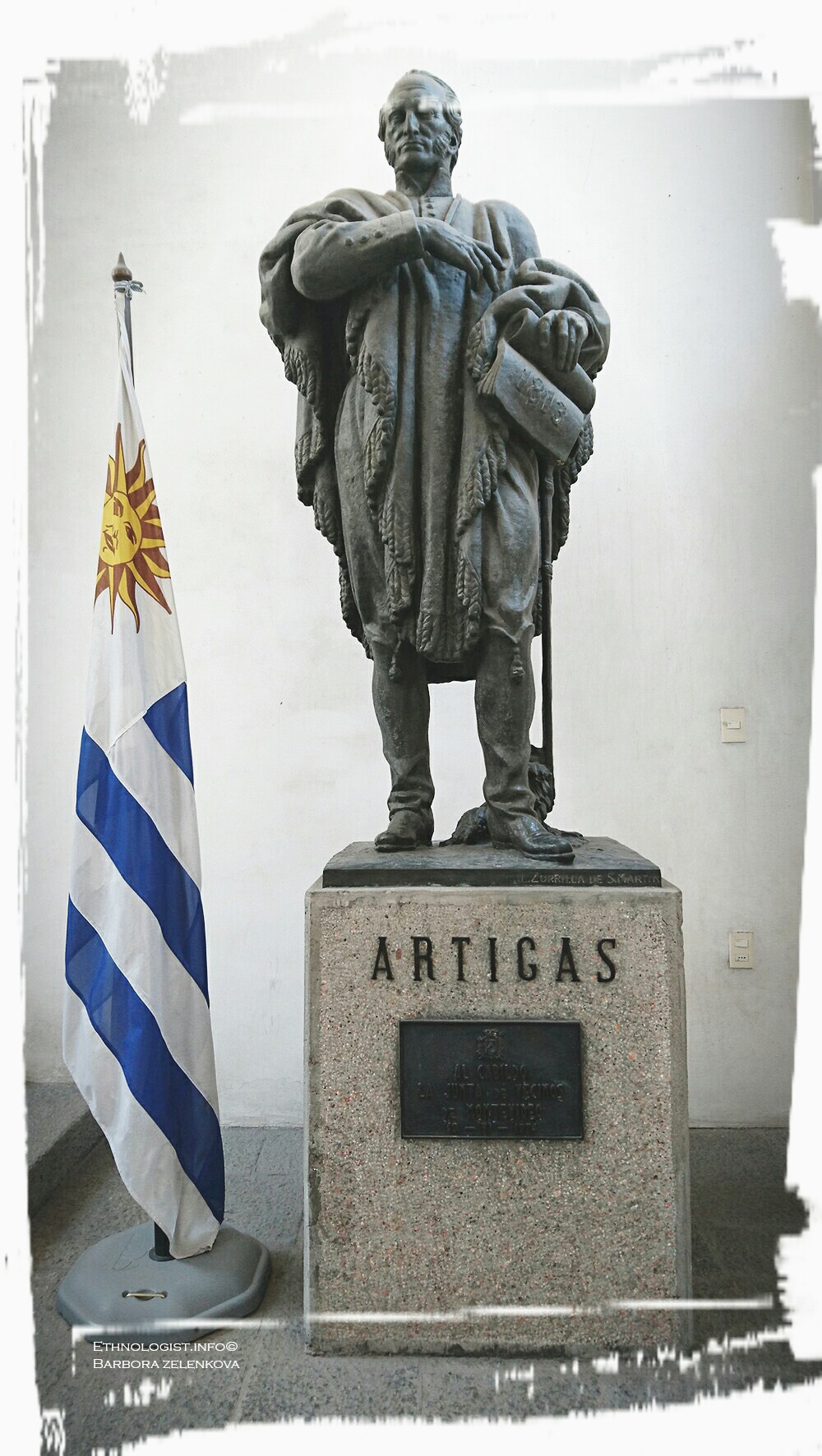 In my opinion, the Uruguayans are one of the proudest peoples of the world; they honour their national heroes and the history of their homeland. The patriotism of the proud Orientales4.The name for Uruguayans which derives from the full name of the country, República Oriental del Uruguay. is clear from its history. Immense respect is awarded to the famous José Gervasio Artigas, who is considered the father of modern Uruguayan nationalism, for his unceasing struggle for freedom. His legacy lives on: as the well-known folksinger Alfredo Zitarrosa sings, 'y sacate el sombrero'5.´take off your hat´ when you talk about José Artigas.
The respect for freedom, democratic values and equality (originally proclaimed by Artigas) are the main pillars of Uruguayan patriotism. The blue colour of the Uruguayan flag bears these values and symbolizes the freedom and independence that the Uruguayans had to gain from the Portuguese and the Spaniards. The symbolism of the proud state is also reflected in the number 33, which refers to the famous Treinta y Tres Orientales6.This group of revolutionaries, under the leadership of Juan Antonio Lavalleja, began the struggle for freedom and independence against Brazil in 1825. The patriotic message of their flag was: Libertad o Muerte – Freedom or Death. who fulfilled Artigas's legacy. Another important figure is José Battle y Ordóñez, who secularized the state7.José Battle y Ordóñez significantly limited the power of the Catholic church.. He introduced breakthrough reforms such as the right of women to divorce in 19128.By contrast, this did not happen in Argentina until 1987., the ban on bullfighting9.Also in 1912, because, legend has it, his daughter cried at a dying bull, begging her father to end this cruel form of entertainment., and the implementation of an eight-hour working day.
Uruguay confirmed its ground-breaking efforts to reform the law when senate legalized the abortion10.Abortion laws around the world: from bans to easy access. (Available URL: 20. 9. 2017; 13:59). , the same-sex marriage11.Uruguay Congress approves gay marriage bill. (Available URL: 20. 9. 2017; 14:00). or the legalization of marijuana, so it has become one of the most liberal countries in the world. The state is actively promoting and use renewable energy and is the ´green leader´ of Latin America.12.Uruguay makes dramatic shift to nearly 95% electricity from clean energy. (Available URL: 20. 9. 2017; 14:00).
---
7. Cabo Polonio
---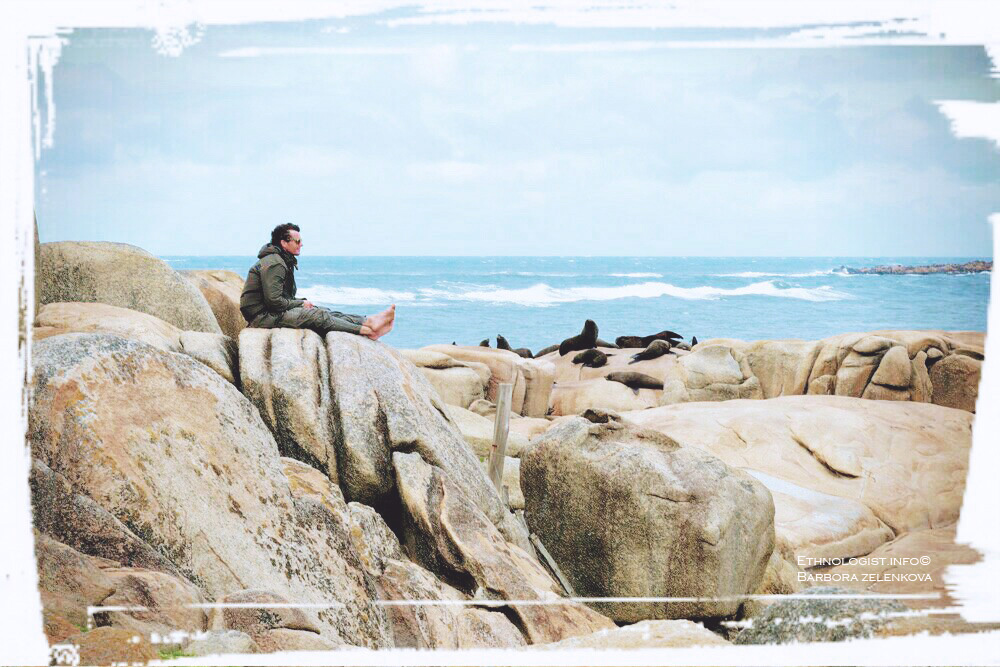 One of the most interesting places in the world is the national park and protected cultural area of Cabo Polonio, located on the eastern coast of Uruguay. Cabo Polonio is so different from the other parts of Uruguay that it makes you feel you have come to the very end of the world. It is a tranquil settlement of only about 88 people13.See: BURFORD, 2014, p. 260., colourful houses that until recently had no mains electricity, a large seal colony and migrating whales, and a unique landscape with sand dunes and half-empty beaches that attract surfers from around the world, all of which create a sense of harmony and absolute peace of mind.
---
8. Markets
---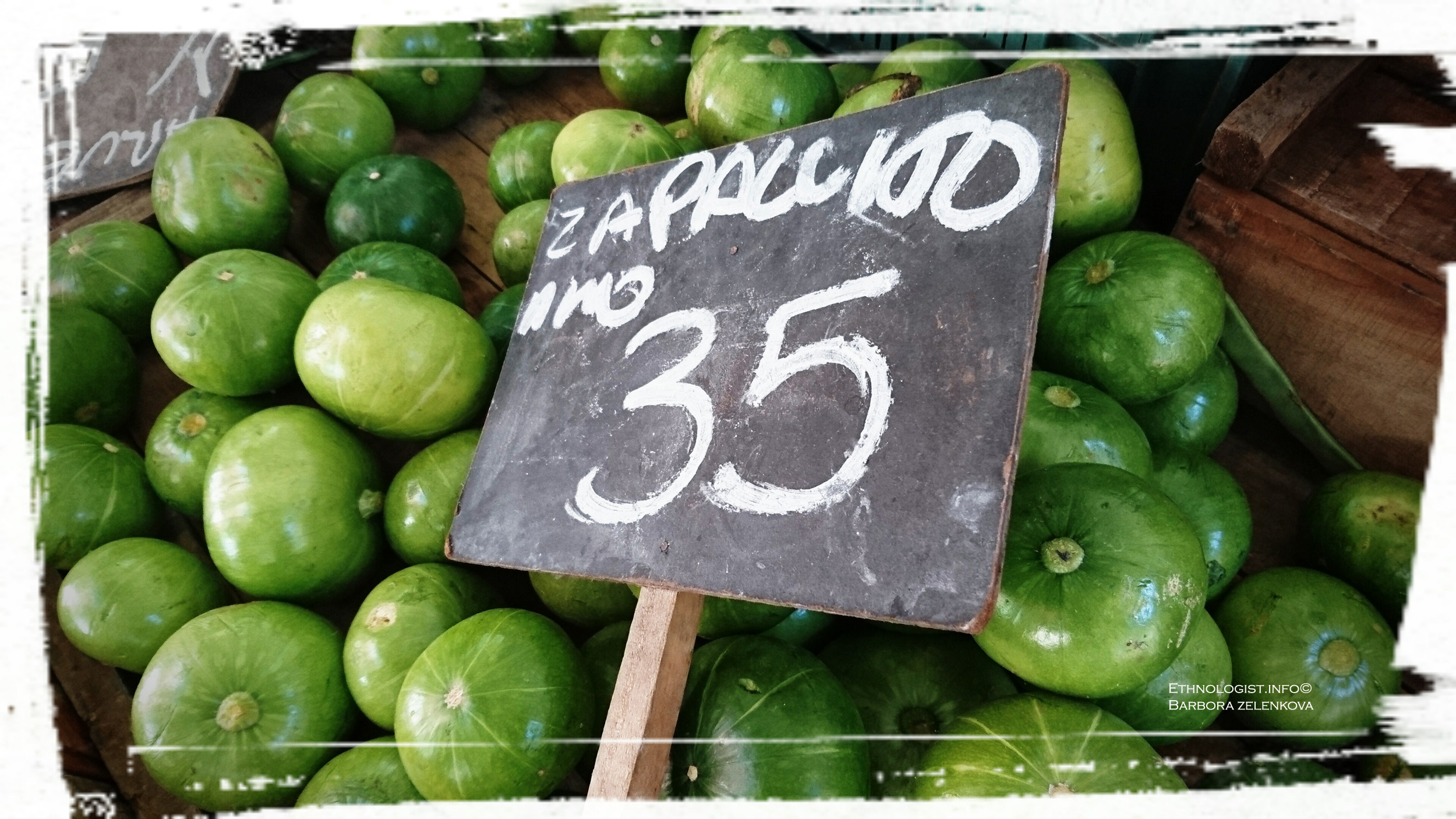 Uruguay's markets sell truly fresh and high-quality fruit and vegetables and are commonplace in the country. You can discover a wide range of exotic fruit and vegetables there. For example, green zapallitos look like little pumpkins or green tomatoes and taste similar to courgettes. You will also find zapallos and the better known khaki (persimmons). One of the Montevideo´s best street market is Ferria de Villa Biarritz, but there are numbers of ferias and mercados, which you can visit. For those interested in traditional craft and art is great place to go Mercado de los Artesanos.
---
9. Football
---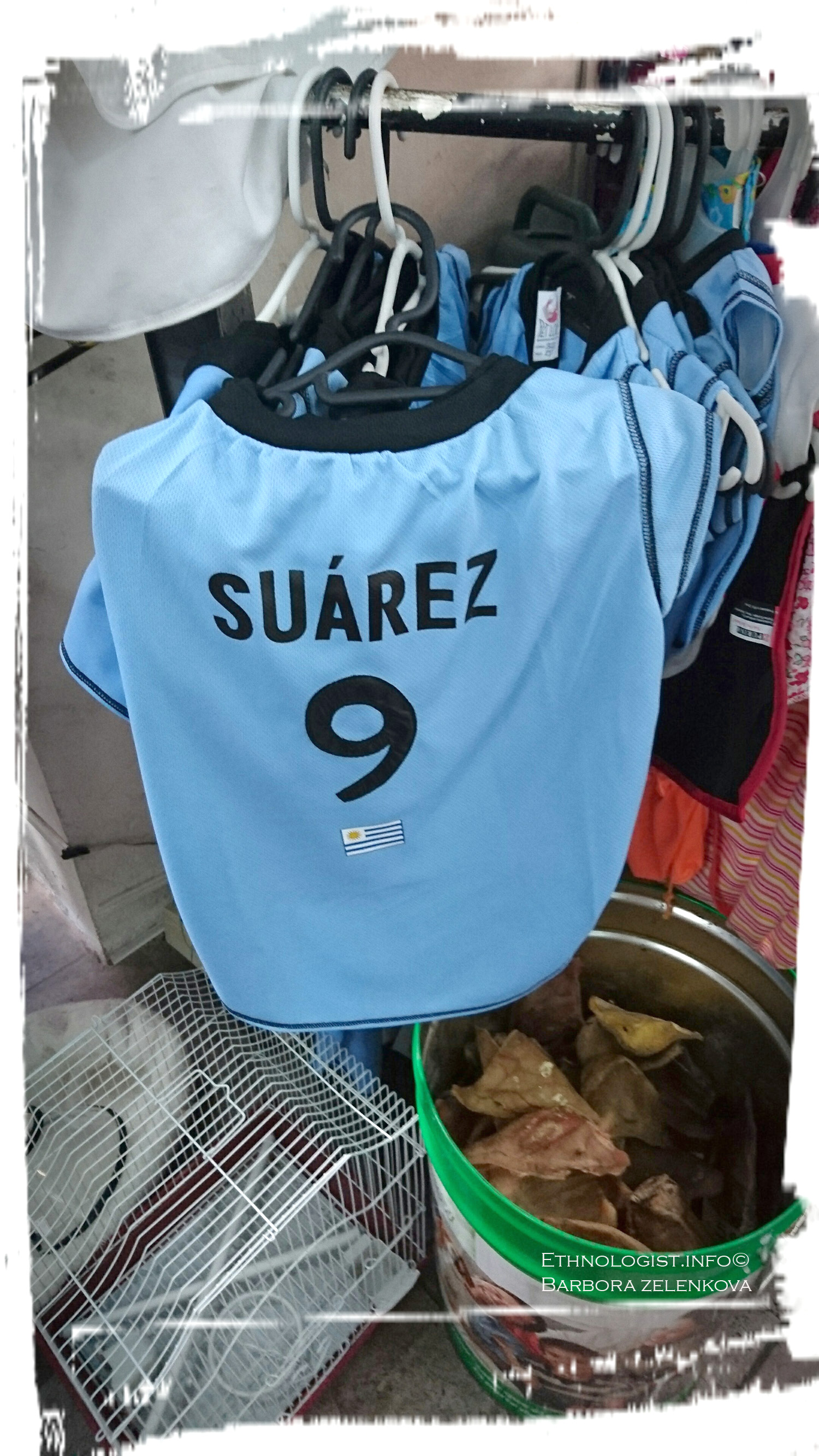 Some might argue that the popularity of football is not peculiar to Uruguay – that football is one of the main features of contemporary global culture. However, football for Latin Americans is a kind of modern form of religion and football players who successfully represent their homeland become national heroes. Football is certainly the most popular sport in Uruguay and there are number of top players in the world originating from the Uruguayan national team, such as Luis Suárez, Diego Forlán and superstar striker Edinson Cavani (who plays for Paris Saint-Germain). Uruguay has been described as the most successful football country in the world (by Nick Rider in The Independent) – if one compares the footballing success with its population.14.See: Exploring Uruguay, the world´s most successful footballing nation.
Luis Suárez is a somewhat notorious character: in 2014 he led Liverpool to second place in the British Premier League and became the best goal scorer of the season. But in one match he bit his opponent, thereby ending his tenure with Liverpool. Nowadays, Suárez plays for FC Barcelona and it seems that he is more calm and that is why the Uruguayans still love this football player and often prove their sense of humour.
In Montevideo a pet shop made me laugh when I discovered dog outfits with the name and number of Suárez (who can really bite). Graffiti on walls along the rambla in Montevideo is also full of images of Suárez and his teeth, accompanied by proud slogans.
---
10. The popularity of dogs
---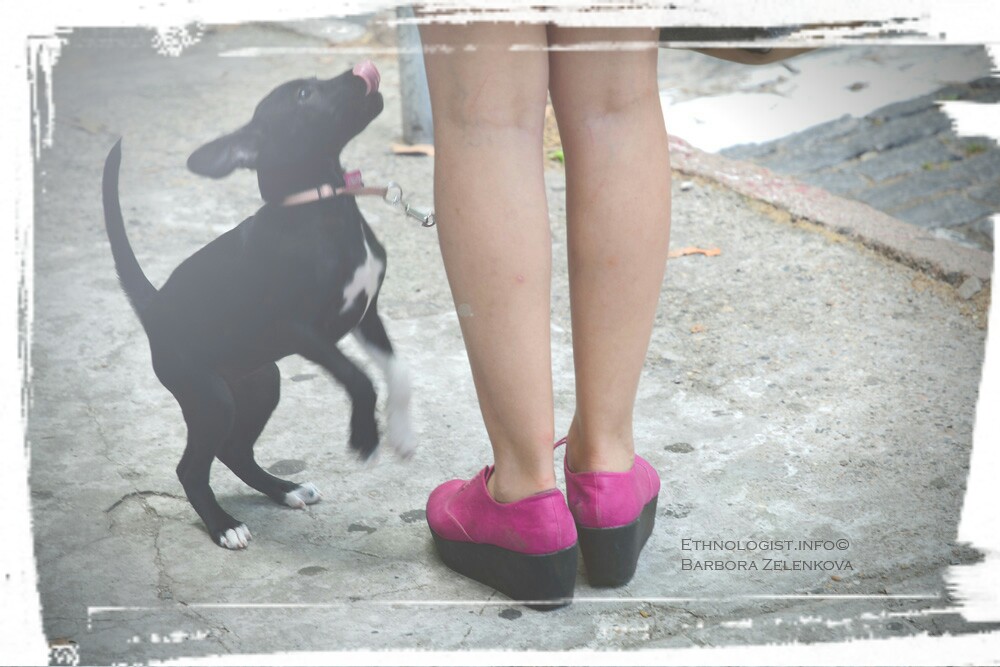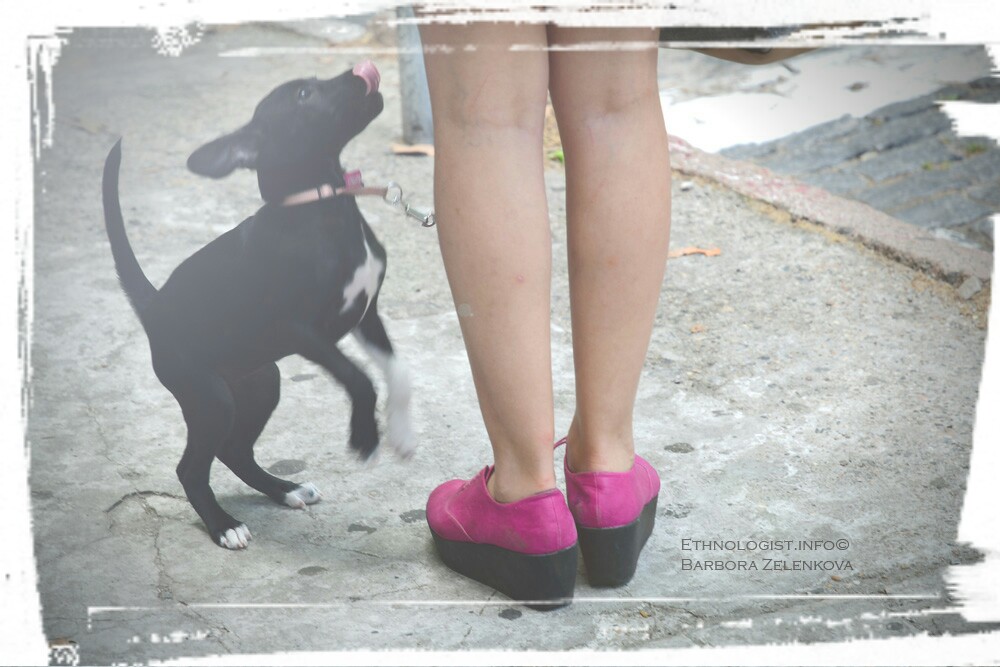 Dogs are immensely popular in Uruguay, especially in Montevideo. Uruguayans love dogs and everything to do with having a dog, as we can see from the photo of the dog's football outfit! Uruguay is generally a dog-friendly country and people from neighbouring countries travel there with their dogs. A number of hotels welcome you with a dog, including some in the luxury resorts of Punta del Este. You can meet many dog handlers happily jogging on beaches or swimming in Río de la Plata with their four-legged friends – all of which evokes some kind of 'doggie paradise'. Many people in Uruguay choose large breeds, perhaps because they are very active and enjoy a variety of sports.
---
Interesting links
---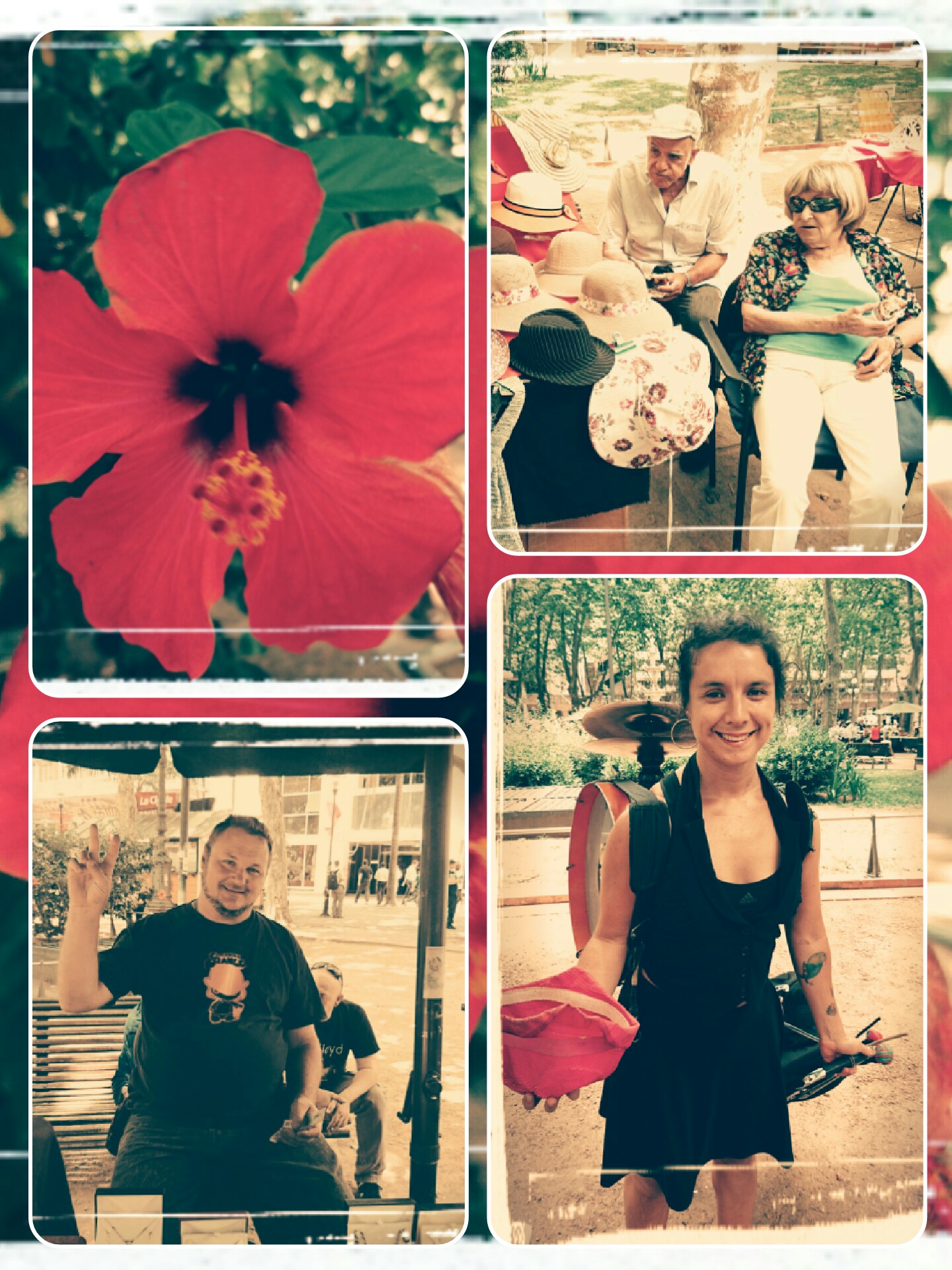 Abortion laws around the world: from bans to easy access
Candombe and its socio-cultural space: a community practice
Exploring Uruguay, the world´s most successful footballing nation
Ídolos: Alfredo Zitarrosa (documentary)
Tango – intangible heritage – culture sector – UNESCO
Uruguay makes dramatic shift to nearly 95% electricity from clean energy
Uruguay Natural – Ministerio de Turismo
| | | |
| --- | --- | --- |
| 1. | ↑ | BURFORD, T.: Uruguay. Brand, Chalfont St Peter, 2014, p. 28. |
| 2. | ↑ | BURFORD, 2014, pp. 28-29. |
| 3. | ↑ | In 2012 Uruguay was named the world's second largest exporter of wool by the Guardian newspaper. See: Skills and scale: tomorrow´s sustainable agriculture rests with small producers. (Available URL: 19. 9. 2017; 0: 20). |
| 4. | ↑ | The name for Uruguayans which derives from the full name of the country, República Oriental del Uruguay. |
| 5. | ↑ | ´take off your hat´ |
| 6. | ↑ | This group of revolutionaries, under the leadership of Juan Antonio Lavalleja, began the struggle for freedom and independence against Brazil in 1825. The patriotic message of their flag was: Libertad o Muerte – Freedom or Death. |
| 7. | ↑ | José Battle y Ordóñez significantly limited the power of the Catholic church. |
| 8. | ↑ | By contrast, this did not happen in Argentina until 1987. |
| 9. | ↑ | Also in 1912, because, legend has it, his daughter cried at a dying bull, begging her father to end this cruel form of entertainment. |
| 10. | ↑ | Abortion laws around the world: from bans to easy access. (Available URL: 20. 9. 2017; 13:59). |
| 11. | ↑ | Uruguay Congress approves gay marriage bill. (Available URL: 20. 9. 2017; 14:00). |
| 12. | ↑ | Uruguay makes dramatic shift to nearly 95% electricity from clean energy. (Available URL: 20. 9. 2017; 14:00). |
| 13. | ↑ | See: BURFORD, 2014, p. 260. |
| 14. | ↑ | See: Exploring Uruguay, the world´s most successful footballing nation. |