Ethnologist.info is offering a unique opportunity not only for anthropologists, ethnologists or journalists but also for photographers and artists. The Ethnologist, due to its content, offers a wide range of material, from academic and scholarly articles through popular writing to the words of travellers, adventurers and enthusiasts of our blog.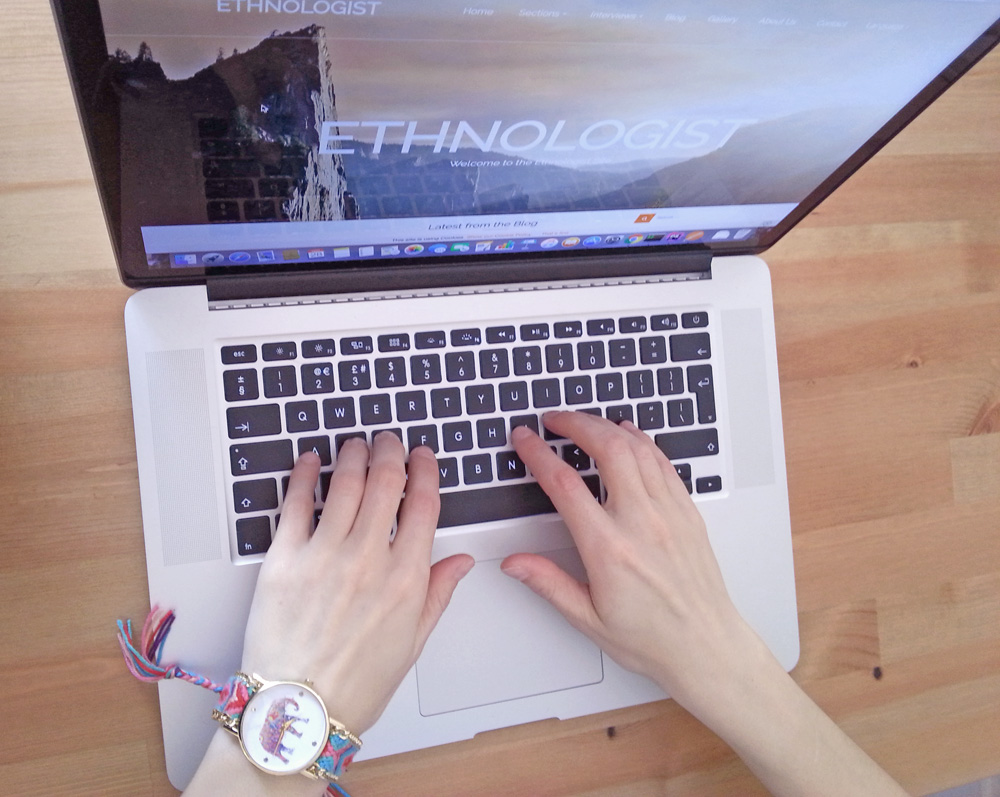 ---
How do I become a writer for the Ethnologist?
Our editorial office accepts a large number of topics and articles and now you can become one of our authors. Although we are open-minded, we place emphasis on:
ETHICS (The knowledge of academic and journalistic ethics is vital).
QUALITY (Since our early days we have known that the Ethnologist website ´grew up´ gradually in terms of quality, not quantity).
RESPECTABILITY (By publishing any text you become its author and as the author you will have a certain influence on your readers. It follows that every author should be aware of this. The author should sit at the desk with the mind-set of making the effort to educate and enrich other people. The Ethnologist therefore does not intend to publish such texts whose content tends to misinformation, populism, spreading intolerance or promoting any radical ideology).
UNIQUE CONTENT (Every article of the Ethnologist is original and this is our core. We do not accept or support plagiarism, duplicated texts or stolen writing. Texts published on our website are unique and published exclusively here. Please, do not send to us any texts that have been published on another site that might unintentionally damage the reputation of the Ethnologist).
If your text passes the above criteria, you can become our author, just send us your article to: ethnologist.info@gmail.com. Your text will then reach the office, where it will be carefully studied and pass through the editorial staff and proof-readers. In principle, the texts are divided into three categories:
ACADEMIC SECTION (These are the academic and scholarly texts. The text has to have footnotes, sources and bibliography.)
---
So, can I only send my article to the office?
If you are interested in becoming our author, only your article is not enough. The Ethnologist website is designed to also provide help to beginner writers of ethnology, so the reader should have the opportunity to get acquainted with you, or find a way to contact you. What we will disclose to the readers about your personality is up to you. You can see examples here and here. To sum up, please attach to your article:
LINKS TO PREVIOUSLY PUBLISHED WORK (If you already have some, although this is not necessary.)
---
I wrote a quality academic paper for university. Can I publish it?
If you know that you have written a serious paper during your university studies and you feel that it is a shame to leave it unpublished on your PC, you can send it to us. A large number of our articles (in the academic section) have precisely this character.
---
I can take photos, but I cannot write, can I still contribute?
If you are passionate about photos, or even if you are a professional photographer and you like shooting, you also have the opportunity to become part of the Ethnologist. All photos published on our site are unique and are the works of our contributors, travellers and photographers who have cooperated with us. Our editorial staff protect every picture with a watermark (a protective strip with the full name of the author and website). We add the watermark to the photos due to the availability and opportunity to abuse others´ photography on the internet and also because the photographer or anthropologist could capture a place where there are a traditional communities and children. Through this procedure, the editor prevents any misuse of photos where there are indigenous communities, young people and other groups of people. We understand that the artistic experience of the photos with the watermark is disturbing, however for us ethics are more valuable than aesthetics and the protection of individuals is more paramount than the artistic experience.